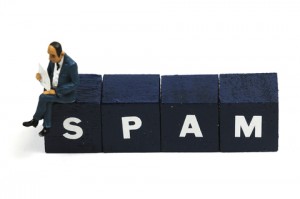 We all receive, nearly everyday, poisoning emails. They are bothering us, make us lose time and, such as cuckoos, lay undesired eggs in our computers.
What can we do to get rid of them?
What is it?
A small list of there dangerous emails with their effects is more practical…
Advertising for products, services, trips, etc. It's the classical SPAM:

Takes memory space and eats time;

Proposal for 'miracle' or difficult to get pharmaceutical products:

Quality swindle and endangering your life,
Financial swindle – you pay and nothing comes;

Invoices to pay and their reminders for a service or products you didn't buy or order:
Notice that you've won (or can win) an amazing amount of money… if you give your personal or financial details:

Attempts to collect your information for impersonation;

"I've had an accident abroad and I've lost my wallet… would you mind to help me?"

Sign that a mailbox had been hacked,
Money extortion based on your generosity when it comes to help a friend (or sometimes your boss!).
The evidences
All these SPAMs show sign that must attract your attention.
The object is generally unclear or, on the contrary, so extremely clear (your invoice 'x' on 'date', "I've had an accident" that you know upfront you shouldn't open it;
The sender is totally unknown to you;
The SPAM comes from a country you have no links with (frequently Africa);
The text is obviously translated with a tool, with spelling and grammar errors that will disturb even our teenagers, SMS-addicts;
The content is either incomprehensible, complex, or… too good to be true.
These signs loudly shout: "BEWARE!"
What to do?
Don't open!
When you open your mailbox, you normally have access to a list of waiting (not opened) emails, with a sender and an object.
if your mailbox allows it, mark this email as 'unwanted/SPAM' and block the sender;
Throw the email in the trashcan.
Opening the email can introduce a virus on your computer or a worm that will propagate to all your contacts.
Don't open the attachments
Whatever the format (.jpg, .doc, .pdf) and even more so 'zipped' files. The viruses contained in compressed files aren't detected by the antivirus and take advantage of the bed you offer them.
Don't answer
Your answer automatically puts you on their 'to send' list, even if you say you aren't interested.
Don't click on any link
You sometimes find hyperlinks (generally in bleu or black underlined), they connect you with a site that collects all your information and puts you on a 'to send' list.
Don't 'unsubscribe'
You can find this option in the last lines of the email.
If you never subscribed, don't unsubscribe. You'd achieve the opposite effect!
Don't forward
Some emails invite you to forward it and form a chain that will bring chance – only to the first originator
If you receive this kind of email at work, forward it to your IT department. They'll tell you what to do and will block the future occurrences on the server.
If you feel as a 'privileged' target, consider it as pestering or you think it can be dangerous for those who won't care,
Notify the competent police department or your regional/national CERT [cert.xx]. They'll do like your IT department and take necessary action at a larger scale.
These solutions apply to the email software on your PC as on the webmail mage on the site of your provider.
Anyway, always have updated and activated antivirus software on your PC that'll block and clean what needs to be. It's good practice, even if it's not sufficient, as all means are good for 'pirates' to enter your system.
See you soon, safer with your information
Jean-Luc
© Farang | Dreamstime.com – Spam Photo
Google+